Main Application Screen
Simple features make OnePound an easy application to use. Everything you need is conveniently located on one screen.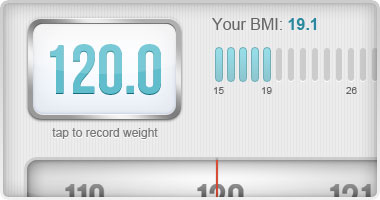 Chart Your Progress
Every time you enter your weight, OnePound plots your progress on the graph. The chart can show you how close to your goal weight you are. Flick left or right to see your history.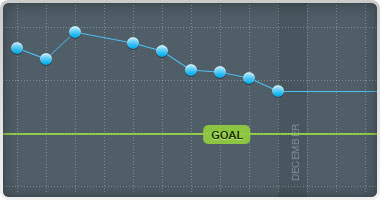 Settings Screen
The settings screen in OnePound provides easy access to preferences like units of measurement, height, and goal.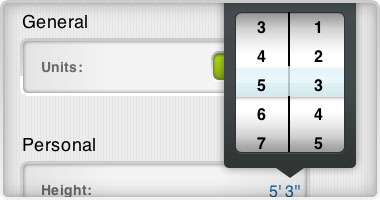 BMI Automatically Calculated
Enter your height in the settings area and OnePound will calculate your approximate BMI score for you automatically. Color bars indicate if your score is high or low.